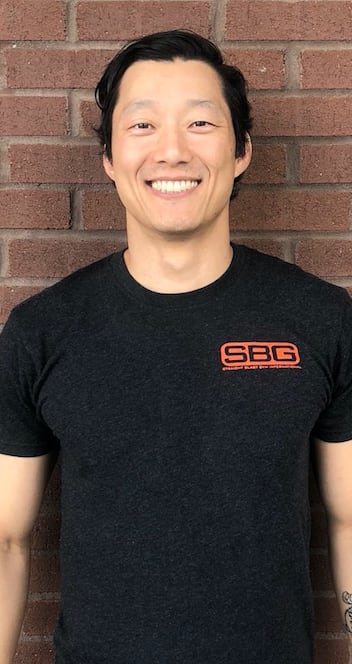 Woo Ko
Jiu Jitsu Foundations/Kids Jiu Jitsu
A Jiu Jitsu purple belt, and 20 year veteran of the United States Marines, Coach Woo enjoys helping people new to the world of Jiu Jitsu. He has been training Brazilian Jiu Jitsu since 2010 and teaches SBG Buford's Jiu Jitsu Foundations classes. In addition to working with the adults, Coach Woo works with the Kids Jiu Jitsu athletes. He enjoys spending time with his wife and daugther, both of whom also train at Straight Blast Gym.
Interesting Facts:
Can eat pizza everyday, no problem
Loves watching professional bowling on tv
Can, and probably will, fall asleep during any movie
Favorite Quote:
"Listen to understand, not to respond"