Your Child Is Now Eligible To Receive Their First Month's Membership AND Their Martial Arts Uniform FREE OF CHARGE!!
Our Micro Monkey Jiu Jitsu program is for our young athletes that are ages 3 and 4. It is at this age that children start to learn basic athletic fundamentals and develop coordination and basic grappling skills during our martial arts classes.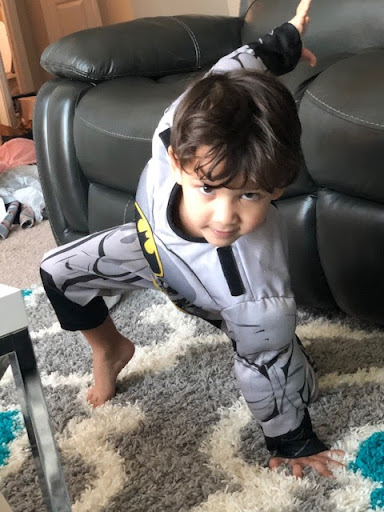 "He loves it at SBG and looks forward to going, every time. The reason I signed him up is because I want to always be able to defend himself. I believe in the world we live in now, that the skills you guys teach are a must. He enjoys the entire class, but if I have to pick a favorite part of training I would say it is between the competition (games) at the end of class, and the warm up activities at the beginning. The coaches have done a great job at making him feel comfortable around them, and in class. I love the connection they have made with him." -Blake's Father, Eddison Rodriguez
While Karate and Taekwondo schools spend their time on throwing single strikes and breaking balsa-wood boards, Brazilian Jiu Jitsu focuses on learning how to use leverage and momentum to defeat a larger opponent.
This makes Brazilian Jiu Jitsu the perfect martial art for dealing with bullies.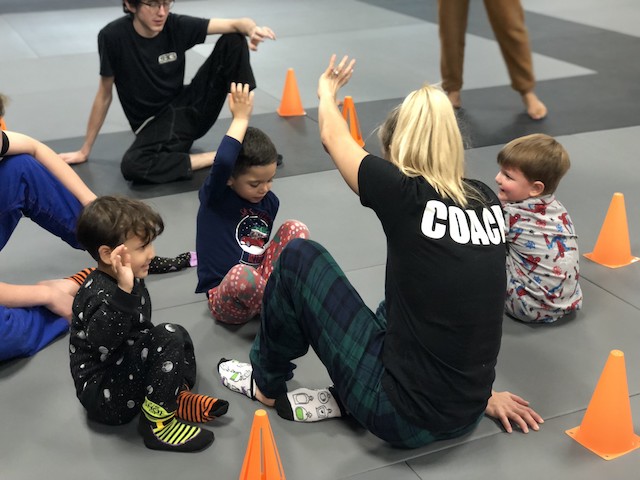 Coach Autumn running movement and posture drills with our Micro Monkeys.
To learn more about our Micro Monkey Jiu Jitsu program, and claim your first month AND martial arts uniform for free, fill out the information below. A representative from Straight Blast Gym will contact to answer all of your questions, tell you more about the program, and set up a time that you and your child can come by the gym to meet the coaches and try and out our program.
See you on the mats!!