Straight Blast Gym Buford is incredibly proud to announce that we are now offering online personal training and customized programming!
The COVID-19 Quarantine has forced us to shut our doors and cease our classes inside of SBG, but in doing so it has offered us all kinds of unique and exciting opportunities to offer content and training outside of SBG. The coaches of Straight Blast Gym have been sending out daily training sessions and workouts to the students of SBG Buford throughout the quarantine, but we wanted to take things a step further. As of RIGHT NOW we are offering amazing online personal training and customized programming for, not only our students and athletes, but also the general public. That's right…
SBG Buford's Customized Personal Training and Customized Programming is available to EVERYONE!!
We understand that the COVID-19 Shelter-In-Place mandate has cramped your style, and made it much more difficult to get in your exercise/training sessions. Gym's are closed down and most of you don't have the equipment at your home to do your usual workout routine. On top of that, most of us really want (or need) the accountability of having a coach or trainer to keep us motivated and on-track. Recognizing this, we began to do virtual one-on-one sessions with our adult and child athletes. Others were okay working-out solo, but wanted to have one of their certified and experienced coaches put together a training routine that was customized exclusively for them. The early results of this online training have been PHENOMENAL, so we've decided to make this available for the masses.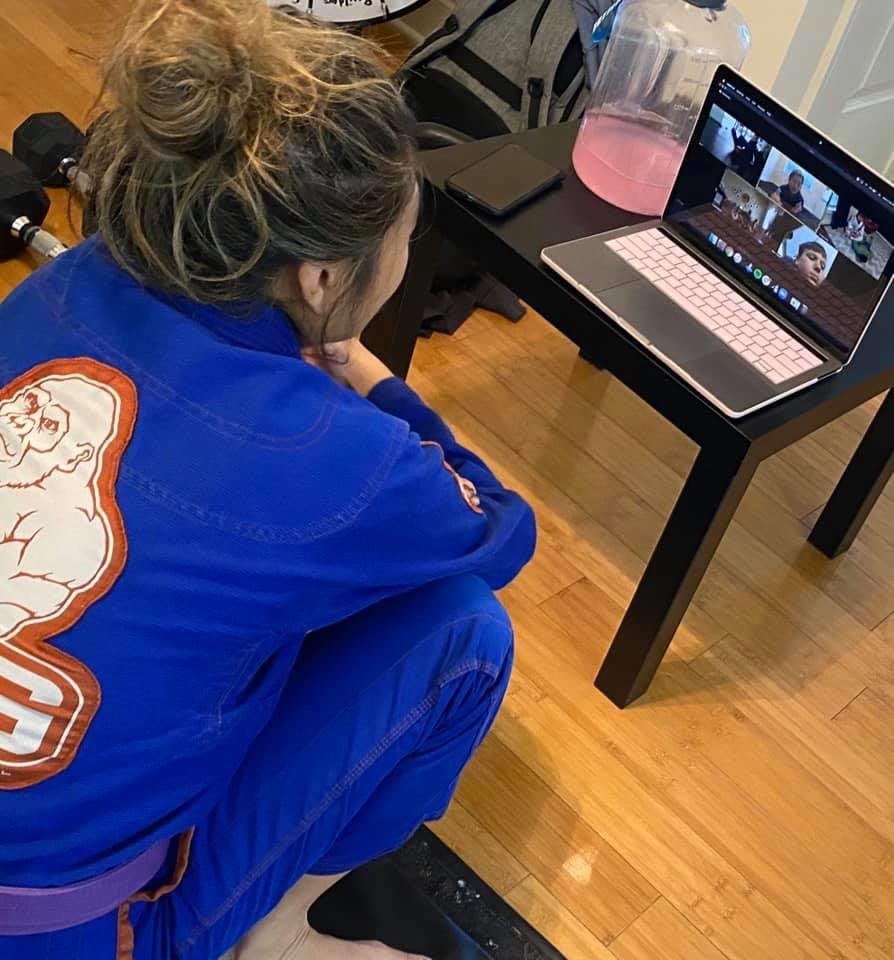 For personal training, your coach will join you (virtually) during your session, assisting you to get the most value and results from your efforts. They will provide the same enhancements to your form and technique that you would receive in-person, along with the same accountability and structure. As far as the volume of training sessions that you do every week, well, that's up to you.
If you would prefer customized programming, your coach will build out a training program specifically for your needs and wants. When designing your program they will factor in your general level of health/fitness, frequency of training, physical skill-set and limitations, training history, and of course your personal goals and aspirations. Customized programming takes all of the guess-work out of the equation and allows you to focus on your workout, while your coach ensures you get the maximum results out of your efforts.
We want as many people as possible to be able to take advantage of our brand-new online personal training and custom programming, so we are offering up to 30% off of our services!!
This discount is only available for a limited time. Once the shelter-in-place mandate is lifted and it is deemed safe to return to the gym, our pt and programming rates will return to their normal price.
To get your online personal training and/or customized programming started as soon as possible, email us at tribe@sbgatlanta.com or give us a call at 770-277-8741. Our doors are temporarily closed but we are still answering calls and responding to all emails. Our coaches are ready to work with YOU and help make the most out of this time.