Get the lean and toned look you've always wanted with our fun and fast-paced Fitness Kickboxing Classes
Straight Blast Gym Buford's Fitness Kickboxing classes offer an exciting and effective full-body workout, designed to keep you mentally engaged and shred boy fat! We're helping everyday men and women across Buford get in great shape fast. You could be next.
We're helping everyday men and women across Buford get in great shape fast. You could be next.
At Straight Blast Gym, you can enjoy:
Sustainable weight loss
Lean muscle toning
High-energy fun
Get started today and discover why Straight Blast Gym's Fitness Kickboxing program is getting people in the best shape of their lives!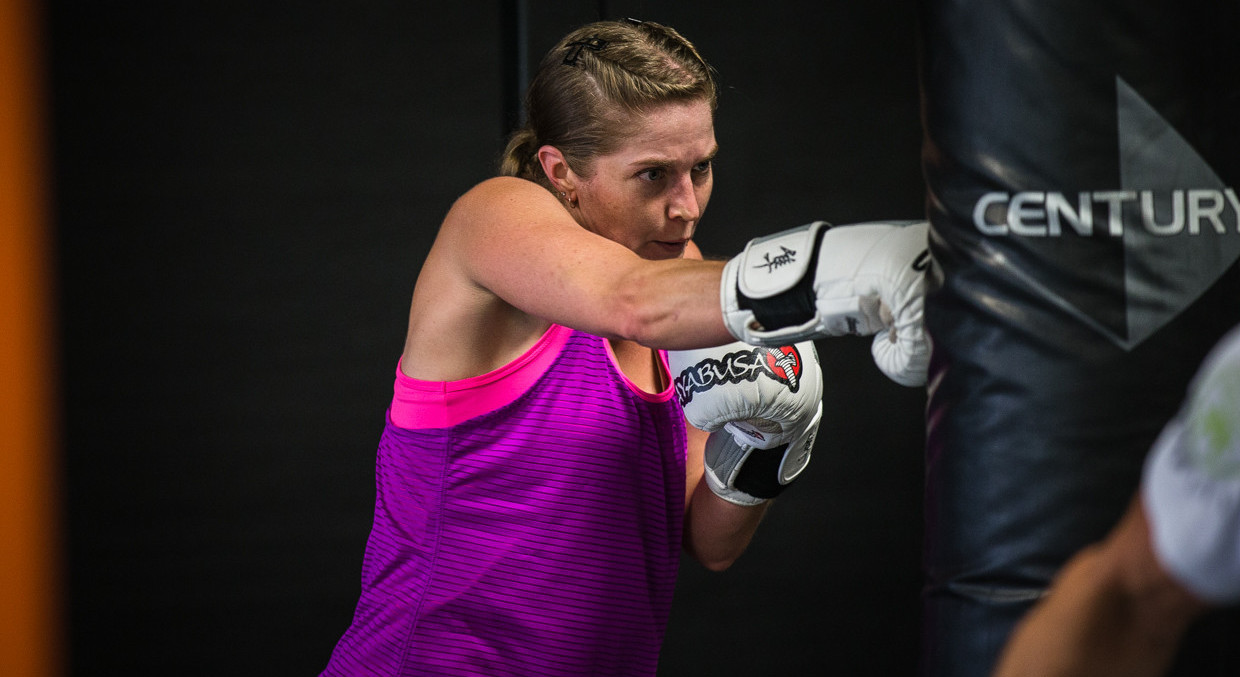 Here's How Our Fitness Kickboxing Classes Work
Our Kickboxing classes st Straight Blast Gym are 50 minutes dedicated to getting you amazing results and having fun while working out! The classes are designed specifically to
Develop and increase lean muscle tone
WHILE
Shredding body fat at an incredible rate
Your experienced coach will lead the workouts, providing the motivation and kickboxing techniques needed to get the absolute most out of your efforts.
Our Fitness Kickboxing program uses MyZone to ensure optimal results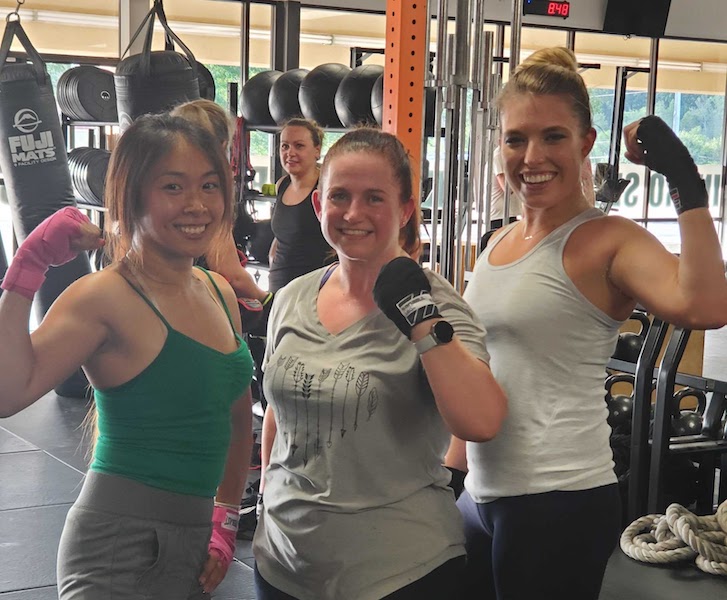 SBG Buford's Fitness Kickboxing athletes are encouraged to use MyZone, an innovative and wearable fitness tracker that not only stores your workouts, but lets you know when you are in the ideal zone for fat-burning, and lean muscle building. SBG athletes are able to see what fitness zone they are in, at any point during the workout, simply by looking at the big screen tv hanging high above our Fitness Kickboxing area. Not only will it show you your zone, but what zone everyone else around you is in. Talk about accountability and motivation!!

MyZone helps to ensure that you are getting the absolute best results out of your workouts. Between MyZone, your coach, and your SBG teammates, our Fitness Kickboxing program is giving you the tools you need to achieve incredible results.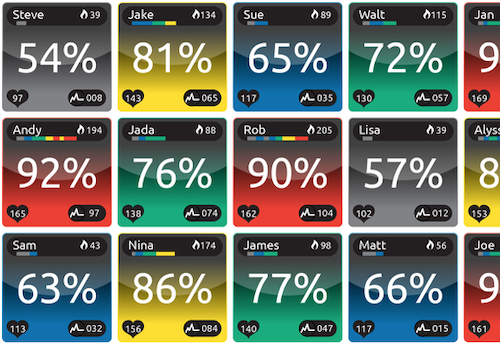 We're Here For The Fitness, Not The Fighting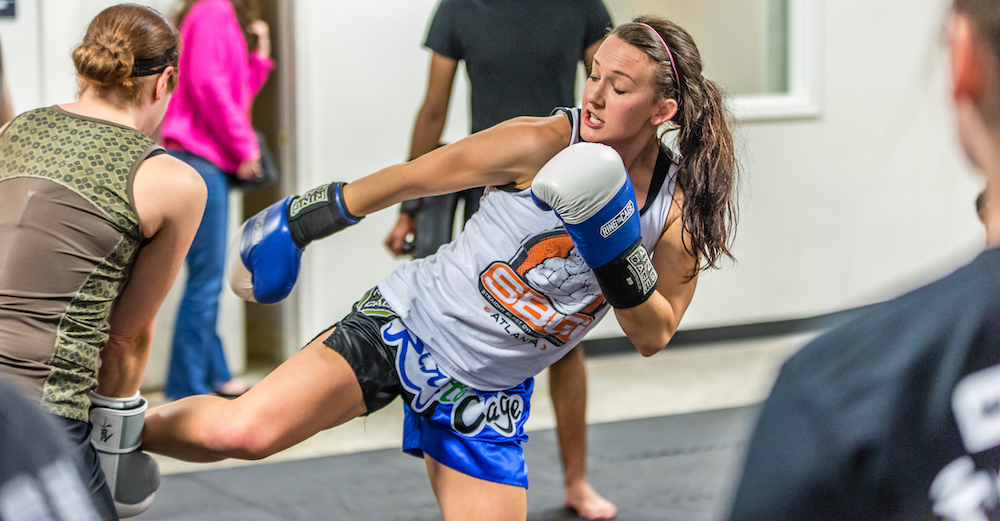 Fitness Kickboxing classes at Straight Blast Gym are taught by coaches with real-life fight experience. But these classes are NOT designed for people looking to be fighters.
Instead, this a high-energy workout where the goal is to get the incredible physique of a professional fighter but without having to get beat up like one!
Here's Why It Works
Fitness Kickboxing makes working out fun!
If working out becomes a big hassle that you dread doing…you probably aren't going to keep doing it. Keeping the workouts fun, exciting, and innovative keeps you coming back for more!
See results quickly!
Our Kickboxing classes are designed so that your body uses body fat as an energy source, helping you to achieve the lean and toned look that you want.
Constant Variety!
Your body is pretty clever at adapting to physical challenges. Our Fitness Kickboxing classes are constantly changing the workouts and routines, preventing your mind and body from getting bored. In addition, Fitness Kickboxing athletes also receive unlimited access to our Fitness Performance classes!
No experience necessary to get started!
Fitness Kickboxing is designed for people of all different physical shapes, sizes, and athletic abilities. Our workouts are built to be challenging for everyone, regardless of how good, or bad, of shape you are in.
Take Your Workouts To The Next Level Today With Our Fitness Kickboxing Classes In Buford!
Our philosophy at Straight Blast Gym Buford is simple: to provide you with the coaching, accountability, and motivation you need to achieve your goals. This formula has helped us to achieve a whopping 95% monthly retention rate and we can wait for you to come on board.
Just fill out the short form on your screen to learn more about our Fitness Kickboxing Classes and everything else we have to offer!