Our Kids Martial Arts Program Offers Students The Best Jiu Jitsu Training In Town!
At Straight Blast Gym Buford, our Growing Gorillas Kids Martial Arts program is a huge reason that we have been voted Best of Gwinnett's Best Gym and Health Club for the last 3 years!
With students ranging from ages 4 to 15, these Brazilian Jiu-Jitsu classes are designed to teach your child THE most effective martial art on the planet for self-defense, incredible self-confidence, and tons of fun in the process!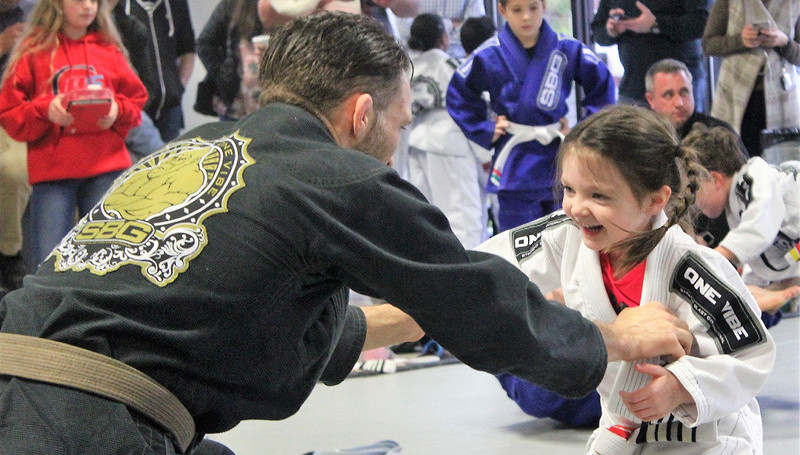 What Is Brazilian Jiu Jitsu?
For starters, it's different than any other discipline out there. It takes strength and size almost completely out of the picture and instead teaches proper leverage and technique as the path to success.
In our Kids Martial Arts program, we rely on the system of BJJ because it actually works!
It teaches students how to defend against any opponent and feel confident in their skills from day one.
Why Is Our Kids Martial Arts Program In Buford Right For Your Child?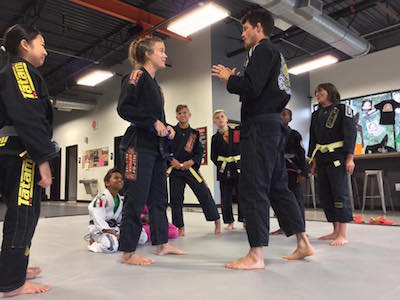 We have a lot of fun learning and trying out new skills. But our Kids Martial Arts program also tackles the serious challenges our students face in life. And none are more important than the threat of bullying.
At Straight Blast Gym Buford, our students gain:
Self-confidence and a strong will
Effective defenses for a real-world altercation
Conflict resolution skills
Constant practice and application of their skills
We're Not A Belt Factory….All Belts Are Earned
At Straight Blast Gym, we are big believers in earning your belt promotions. While other martial arts are constantly "promoting" their students to the next belt, we believe in putting in the work before you get the reward.
From a young age, our Kids Martial Arts program instill:
Perseverance and dedication
Focus and attention to detail
The incredible joys of true accomplishment

Motivation Week After Week
Kid's attention spans are short, as every parent has come to realize. While our Growing Gorillas program is designed to teach your child high-level martial arts, discipline, and confidence…we also want it to be fun!
Gone are the days of kid's being a part of a stuffy dojo where they are forced to stand in silence before throwing punches and kicks in the air. At SBG, we strive to create an atmosphere where your kid can not only thrive in their sport, but they can have a good time while doing it!
Lifelong Habits Of Physical Activity
Sometimes it can be hard to get your kid to be active. In a world of video games and cell phones, a child can find hours of entertainment without ever having to leave their couch or bedroom.
But with our Kids Martial Arts program, your child can enjoy a hands-on class that involves...
Running
Gymnastics
Grappling
...allowing the coaches to disguise exercise in a fun, enjoyable manner that has your kid sweating, smiling, and learning!
Are you ready to get your child set up for success? Join Us Today For The Best Kids Martial Arts Classes In Buford!
Give your child a boost today and watch them grow before your very eyes with our Kids Martial Arts Classes in Buford. Our team at Straight Blast Gym is here to meet the needs of all ages and ability level.
Just fill out the short form on your screen to get started today!