Take On The Best Olympic Lifting In Buford Today!
At Straight Blast Gym, we are proud to host men and women from across Buford and beyond for our renowned Barbell Club Weight Lifting workouts. This system is designed to help you increase your maximum power and output with professional coaching and a strategic system of progress.
When you join the Barbell Club at Straight Blast Gym in Buford, you'll enjoy communal lifting times where everyone comes together to challenge and motivate one another.
Get more from every workout and make your goals a reality with our Weight Lifting program.
How Does The Barbell Club Weight Lifting System Work?
Members of our Barbell Club come together with a wide range of goals and priorities. Whether you're here to get in great shape, improve your total-body strength, or prepare for the competition format, we've got you covered.
Each week, you'll take on a customized program designed by one of our professional coaches. Together, we'll challenge your body to be stronger and more efficient in everything it does.
Our Weight Lifting instruction can maximize your output in the:
Snatch
Clean
Clean & Jerk
And many other powerlifting formats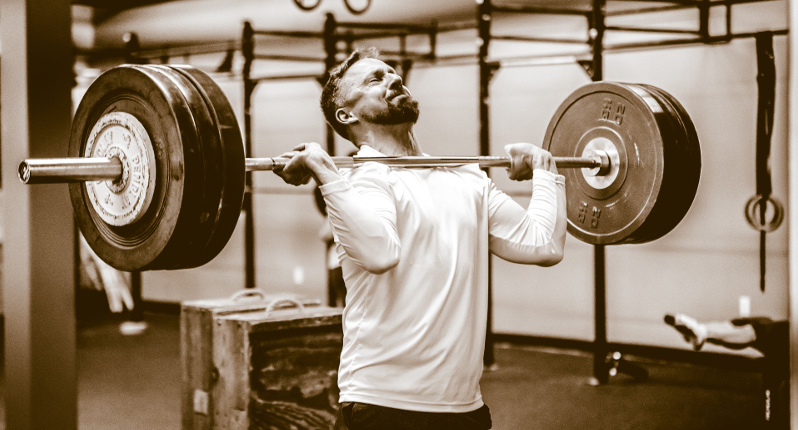 "I was leaving the gym one day and heard all of this noise coming from the weight room. The music was blaring and all the people were yelling and cheering for each other. I knew that I had to check it out so I got with one of the coaches. The rest is history. I LOVE Barbell Club! I'm obsessed with learning how to lift weights." -Erin Crisswell
From day one, you'll take on a system of support and sustained growth like never before. And with this cutting-edge Olympic lifting format, you can enjoy the benefits across your entire body.
Olympic Weight Lifting helps you:
Develop long, lean muscle
Increase your strength and explosive power
Boost your metabolism and burn fat fast
Carry your success into any sport or hobby you enjoy
Don't Miss Out On The Barbell Club In Buford! Join Us Today For The Best Weight Lifting In Town!
Whether you're a complete beginner or an accomplished powerlifter, our Barbell Club can help you feel welcomed from day one and challenged to get the very most out of your body. Build strength and improve your technique one day at a time with this cutting-edge Weight Lifting System.
Just fill out the short form on your screen to learn more about everything we have to offer at Straight Blast Gym Buford!